3DMark2000
No benchmarking session would be complete without the almighty 3DMark2000 to bring a videocard to its knees. We ran the full benchmark under the default resolution of 1024x768 in both 16 and 32bit color depths. We also decided to run only the helicopter demo (at the same 1024x768 resolution) at low, medium and high detail settings. Same test setup was used.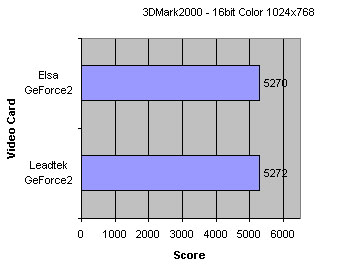 Scores here were extremely close in 16bit color. The Elsa scored within two points of the Leadtek.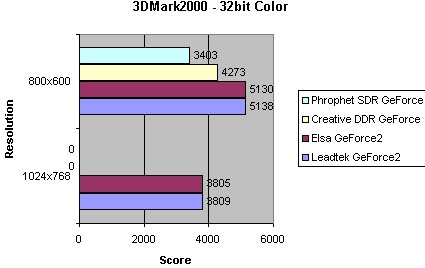 Again, very close scores. This time the Elsa scored within four 3dmark points of the Leadtek at this color depth. Here we put both the original SDR and DDR GeForce to the test against the GeForce2 at 800x600x32.
Next >>
<< Previous