D3D - Porsche Unleashed
Since everybody else has been including shots of EA's latest racing title in their FSAA article, it seems appropriate to do the same with ours. Here's the shot without FSAA. All shots were taken at 1024x768x32. You need to click to get the larger image.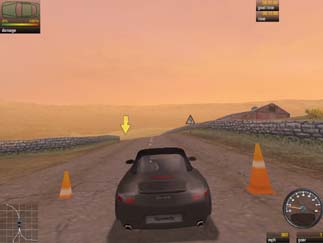 Again, there are lots of "jaggies" all over the place. Here's the shot with FSAA enabled.
The FSAA is definitely doing its job. Could be better though. Now, onto the performance.
Next >>
<< Previous