Some more screenshots for your viewing pleasure,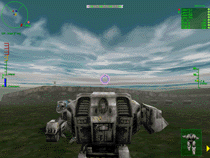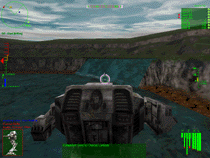 The games multiplay code is excellent. Playing games over the zone has never been so much fun. You can play either cooperatively, or in a deathmatch. Surprisingly there is little to no lag, which makes the frustration level go way down.
Despite its minor short comings Mechwarrior 3 has been a long time coming, and seems to be well worth the wait. Likely to keep you busy for hours, I would recommend this game to any Mechwarrior fan, or any giant robot fan for that matter.
by Ryan Wissman
Visuals - 9.5 Gameplay - 8.4 Overall - 9.1
<< Previous